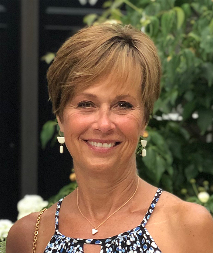 Debra Dellaposta Christopher S. McClellan, D.O. Dawn C. McClellan, MSPT
WSET Level 3 Award Wine/CMS Intro Sommelier WSET Level 3 Award Wine/CMS Intro Sommelier Gourmand
Our Philosophy:
Through our knowledge of wines, we have committed to only importing wine that we feel represents the grape in its best state. Grapes that have been grown in their best soil, climate, altitude, and the right kiss of sunshine. Most importantly, the winemaker and his or her philosophies are what determine the final outcome of that very grape. DellaVino and its owners want to match our very philosophy of great wines from around the world with those of the winemakers themselves. Only then can we deliver a product that is precise and totally represents that region of the world.
Our Story
DellaVino Imports LLC started as an idea in 2018 with passionate wine enthusiasts. The enthusiasm took us from simply enjoying wine to becoming educated with the Court of Sommeliers and WSET programs. Our passion drove us to endless conversation about wines, the geography, the laws, the soil, and ultimately to travel. We wanted to meet and know the winemakers themselves, which has brought us full circle.
Wine is about people, cultures, food, and history. In the end, as we were drinking these excellent wines paired with delicious food, we felt compelled to share these wines. We decided everyone in our local area should enjoy the same wines which touched our hearts and souls, and are great examples of classic wines from around the world. Thus, DellaVino Imports was born.
Gregory John Fulchiero Jr., M.D., M.S., F.A.A.D.
Owner/Partner Owner/Partner Owner/Partner
WSET Level 3 Award Wine/CMS Advanced Sommelier