Our Story
DellaVino Imports LLC started as an idea in 2018 with passionate wine enthusiasts. Our enthusiasm took us from simply enjoying wine to becoming educated with The Court of Master Sommeliers and WSET programs.
This education ignited our passion and drove us to endless conversations about wines, the geography, the laws, the soil, and ultimately to traveling so we could meet and have these conversations with the winemakers themselves. We have two simple rules regarding importing and distributing wines. One, we only represent wines from winemakers we know, respect and love. Their families have become our families. And two, we only carry wines we love to drink.
Wine is about people, cultures, food, and history. We have sought out passionate, artisanal winemakers producing soulful examples of classic wines so we can share them with our friends and family in Pennsylvania.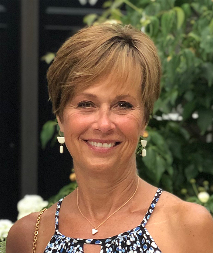 Debra Dellaposta Christopher S. McClellan, D.O. Dawn C. McClellan, MSPT
WSET 3/Intro Sommelier WSET 3/Intro Sommelier