Château des Moriers
Fleurie - Beaujolais - Burgundy - France
Anne-Victoire Monrozier's (AKA Miss Vicky) wines are a symbol of the Art dé Vivre in Beaujolais. Miss Vicky is now the 5th generation winemaker continuing her family's story at Château des Moriers. Their family estate is located in the northeasterrn part off the region in Cru Fleurie, at the border with the Cru Moulin-à-Vent. Alongside her father, Gilles, they are producing Vicky's new line of wines which are more fruit oriented, pure and elegant and continuing their flagship estate wines, which have a bit more structure and tension.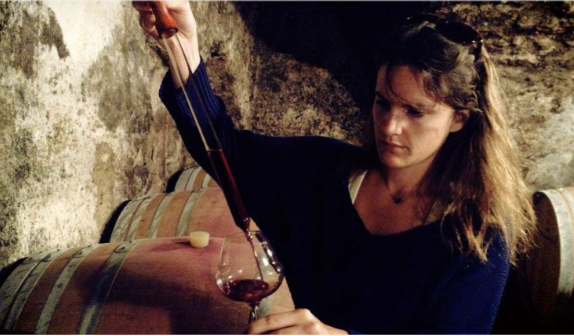 This is a very gentle Fleurie, with loads of soft, enveloping, red summer fruits, and a very delicate oak influence. Almost a mini-burgundy.
If you have a table or a picnic rug covered with cold meats, pates, terrines and cheeses, then you can't go wrong with a good Fleurie. Or try it with seared tuna or salmon.
From one precious hectare in Moulin-à-Vent, on granite and. limestone bedrocks. This blend of terroirs gives more body and structure to the wine which. provides great aging potential. The wine stays in oak casks for 10 months to add more depth. Moulin-à-Vent is the King of Beaujolais and this is certainly the King of Château des Moriers.