Ciro Biondi architects magic in a bottle on the slopes of Mount Etna, Sicily.
Ciro Biondi's family has owned vineyards in this area since at least 1800, and first sold bottled wine under their label a century ago; the modern iteration of the Biondi winery started in 1999. Ciro Biondi and his wife, Stef, craft impeccable wines in backyard-garden quantities, working out of an ancient stone palmento and caring for spectacular terraced vineyards that have been in his family for generations. Ciro, an architect, renovated an old stone winery structure in one of the three small, lovingly restored vineyards he owns in and around the village of Trecastagni. All three sites sit at altitudes ranging from 600-700 meters, with east/southeast expositions and soils comprised mainly of Etna's black, mineral-rich volcanic pumice. The south side of Etna produce wines more subtle in styles similar to Burgundy.
"Pianta" is truly magic in a bottle. It is reminiscent of white burgundy and Stef shared stories with us of their friendship with Aubert de Villaine from Domaine de la Romanée-Conti (DRC). The original name of the wine was "Chianta" because it comes from the Chianta vineyard in Contrada Ronzini. Chianta means to plant in Sicilian dialect. The vineyard lies on the side of a steep terraced crater, dating back thousands years. The supporting dry stone walls were built by Cirino Biondi, Ciro's grandfather.
We visited with Stef and Ciro in September and had the opportunity to experience their "Pianta" Etna Bianco where it is grown on a terraced vineyard rooted in volcanic pumice with the smoldering peak of Mount Etna looming in the distance.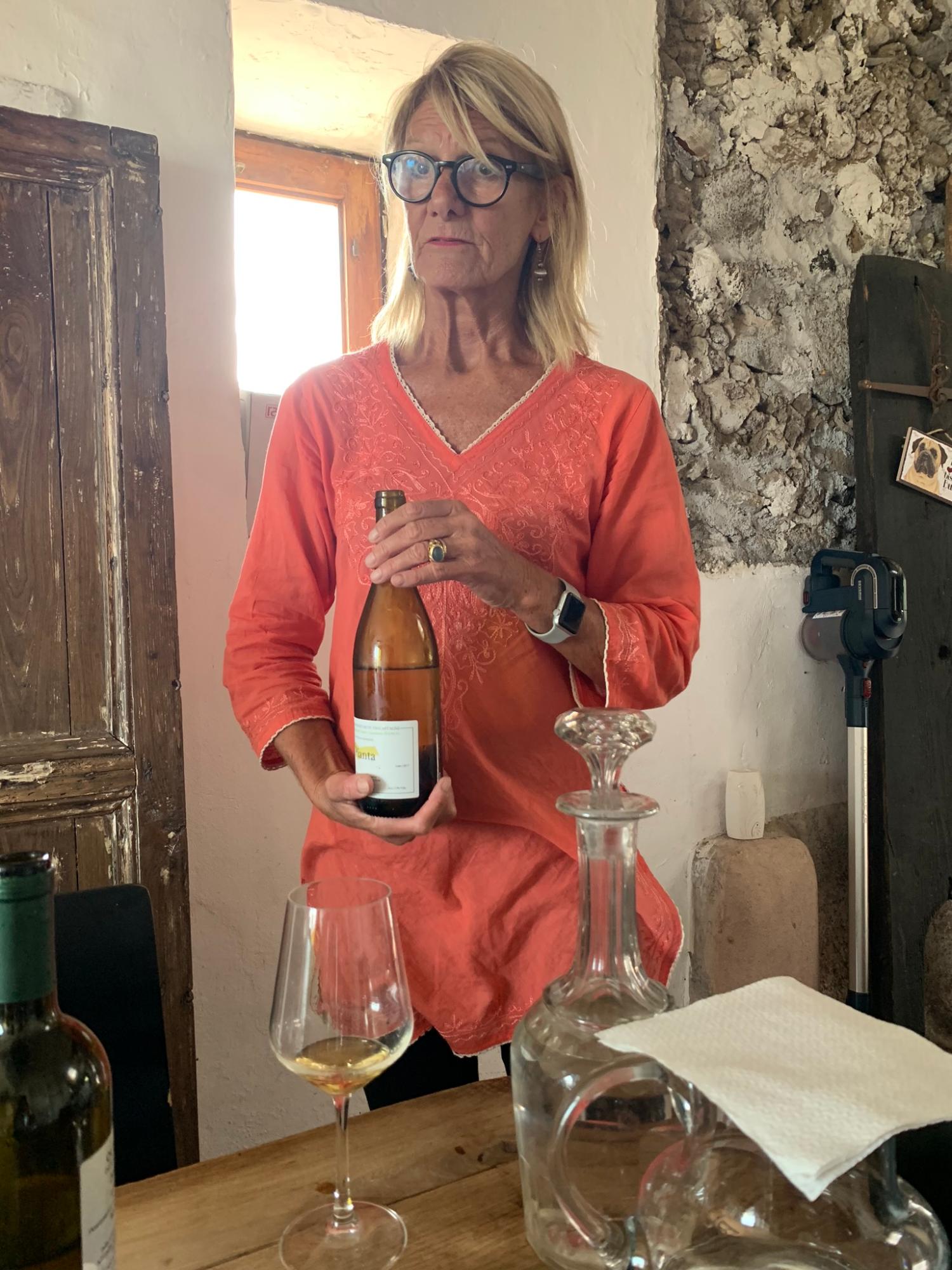 This old vines white is a blend of mostly Carricante with Cataratto and Minella that spends a total of nine months aging in older French barrels. It's deep, full-bodied, complex and refined. Pianta was a unanimous hit during our visit and again when we arrived home with our professional tasting group. DellaVino Imports purchased all of the remaining inventory and we cannot wait to share this wine with you in January 2020!
Contact us at info@dellavino.com to preorder and reserve your magic in a bottle!